I often find that after providing a service in the spa when my client is blissed out and uber relaxed, I want to help my customers in the most effective way so they can leave on cloud nine!  Chinese Face Reading and retailing is a fun way of communicating with your customers while selling products and I want to share this work in hopes of breaking down any obstacles that hold you back from serving your customers.
A little retailing history
When I first graduated from acupuncture school, I needed to supplement my income while starting my practice so I began selling reusable heat packs at a kiosk in the mall.  If you're in a life or death situation, it's rare that a reusable heat pack will provide any solutions, so this type of product was definitely a first world luxury.  People even had to boil the product to be able to reuse it.  So not only did I have to stop people in the mall and convince them to buy a reusable heat pack, but I also had to convince them to boil it in order to reuse it.  Times were tough and knowing what I knew about heat therapies, I was able to educate customers on the benefits of heat application for healing and comfort, especially for outdoor use or physical ailments.  I quickly learned that my selling style was to education and serve a customer and soon became the most successful salesperson in the nation of these products.  I was even recruited to train another company in Australia – but that's another story, for another time.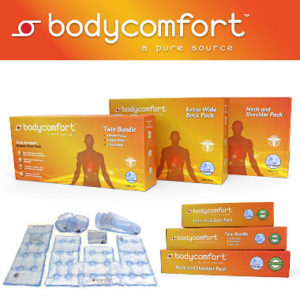 Now, as an educator for Eminence Organics Skin Care, I visit many spas and talk to owners, directors, managers, estheticians, front desk staff, massage therapists, yoga teachers, etc about fabulous skincare products.  I hear many different perspectives on retailing, ranging from loving it to hating it.  Everyone has their own point of view, and I often hear many objections to selling, so I thought it would be super fun to throw into the mix a unique way of approaching retailing.
The three zones
I'm super passionate about Chinese Face Reading and find it fascinating that every single time I analyze a customer's face, I see a pattern that is helpful when it comes to communication.  In Chinese Face Reading, the face is a map and can reveal patterns that can offer insights about who we are and who we came to be.  One simple way to explain this is to show how the face can be broken down into 3 different zones:  mental, practical and emotional.  If you notice any of these zones are dominant, this can give you insight on how to communicate with your customer so you can provide them the best service.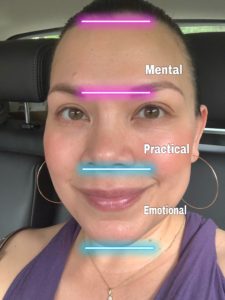 The upper zone, which goes from your hairline to the top of your eyebrows, is known as heaven or the mental zone.
The middle zone, from your eyebrows to your nose's tip, is referred to as human or the practical zone.
The lower zone, from the bottom of your nose down, is categorized as earth or the emotional zone.
Note:  you do not have to pull out a ruler and measure a person's zones, nor would I recommend asking to measure the zones on a customer, but feel free to practice on family and friends!  I would recommend eye-balling what features seem to dominant the face, which is best witnessed from a profile view.  If you see a man has a particularly large nose, be curious if practicality rules his decision-making.  When a woman with a predominantly large forehead, observe if she tends to overthink and research information.  If you see someone with a larger lower zone, notice if they are ruled by passion and sensory experiences.
So how can we apply this to retailing skincare?  Enter Chinese Face Reading and retailing:
Mental Zone
Well let's say you are helping a customer and you notice this customer has a particularly large forehead, in the mental zone.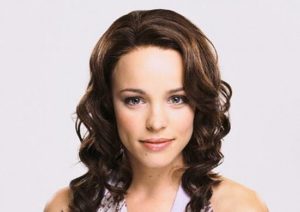 This customer would most likely be interested in information because when this zone is dominant, they are typical thinkers!  They may have already conducted research on the products and/or comparison shopping.  It would be helpful to focus on facts, such as:
ingredients
formulation
how or why the ingredients work to achieve specific results
clinical studies
It would be helpful to give space for the customer to think about the products and to provide literature on research, etc.  A good question to ask the customer would be:
what do you think about this?
what results are you wanting?
if you could change one thing about your skin, what would it be?
Providing solid facts 'in the face' of objections is key here.
Practical Zone
Say you are helping a customer and you notice this person's zone of dominance is in the middle, in the practical region.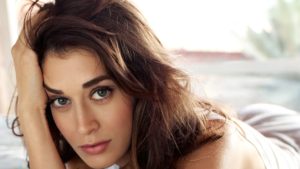 This person will respect you when you get down to business right away and will be calculating costs from the very beginning.  They will want to know:
what is the cost?
cost breakdown – how much it costs per use?
cost breakdown – how much it costs over time?
how much to use?
how often?
does it have multiple uses?
does it make sense to include these items in their current regimen?
is this a good investment?
It would be helpful to show the customer how to use the products on their hands and how much to use in what order.  A good question to ask the customer would be:
Provide a solution for them while breaking down the value, so it is perceived they are getting a deal.  Offering a gift with purchase is a great incentive for a person with a practical zone of dominance.
Emotional Zone
If the customer you are helping has a large emotional zone of dominance, this person is the easiest to sell to.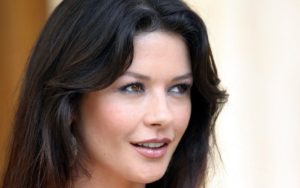 They are easily excitable and motivated by sensory experiences.  They will be enthusiastic about:
how the products make their skin feel
how great the products smell
what the packaging looks like
how cute the miniature travel size versions are
how good they look and feel, etc.
A good question to ask this customer would be:
how do you feel about this?
what does your skin feel like after using this product?
Complimenting the customer authentically is a great way of connecting here.
Conclusion
When it comes to retailing, two keys factors that have helped me surpass sales goals are focusing on open communication and providing extraordinary service.  When you can look at a customer and speak his or her language because you know how they operate, you can help them more easily and have more fun while doing it.  My hope is that whether you are in a rut with retailing or you are a rockstar, this perspective inspires eagerness and fun for you.  If so, please share your experiences by commenting below or share this post!
P.S.  It is possible to have 2 zones equally dominant over another or to have all 3 zones be equivalent (as you can see in my photo).  Stay tuned for more info on zone wars in my next post!
Like this post?  Comment below or share!
Interested in a Chinese Face Reading?  Book HERE
In the Indianapolis area?  Book an acupuncture session or facial HERE