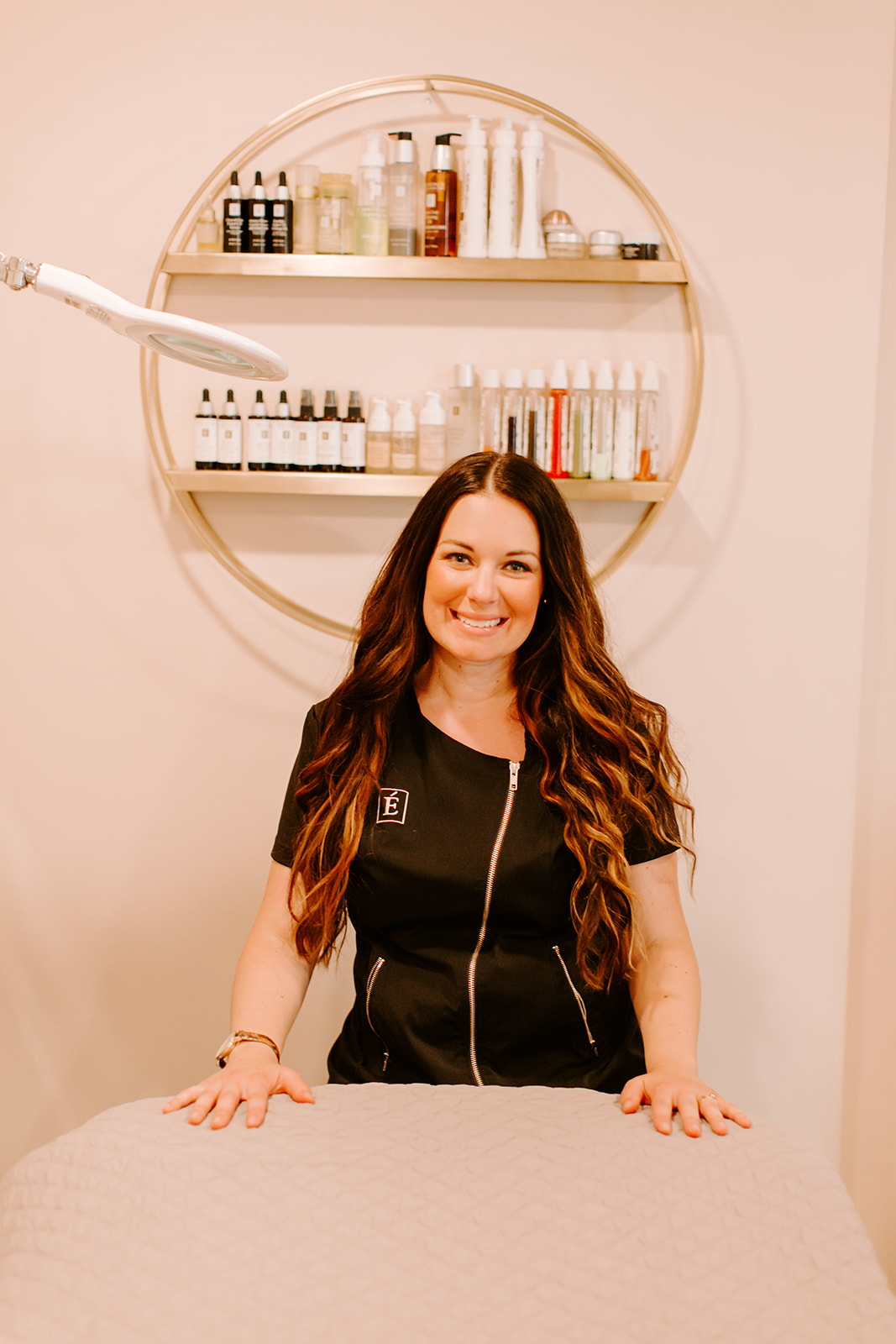 Stephanie's favorite food is sushi! She loves to spend her days off on dates with her husband, going on walks and at the playground with her kids. She says that motherhood is teaching her selflessness. When Stephanie was a kid, she got in trouble frequently for sneaking too much dessert. You can guarantee she now shares her desserts with her family of 3 and hubby!
Stephanie strives for her clients to feel beautiful, on the inside & out with her compassionate ear and talented hands. She loves Eminence because she believes that it's good for your whole body, it's results-driven, the company gives back to the community, & it smells amazing! Her favorite products are the Facial Recovery Oil & Eight Greens Whip Moisturizer. She loves working at Project Gorgeous with amazing services & products, while having 1-on-1 time with guests. Her favorite service is micro-needling. She also loves performing teen facials.
Stephanie loves working on all skincare concerns & conditions but has a soft spot in her heart for acne clients. The best compliment a client has given her is that they were rejuvenated in mind, body, & spirit. Stephanie graduated as a social worker in 2016 and has worked with domestic violence, sexual assault and at a pregnancy center.
Stephanie works on Tuesdays and one Saturday a month!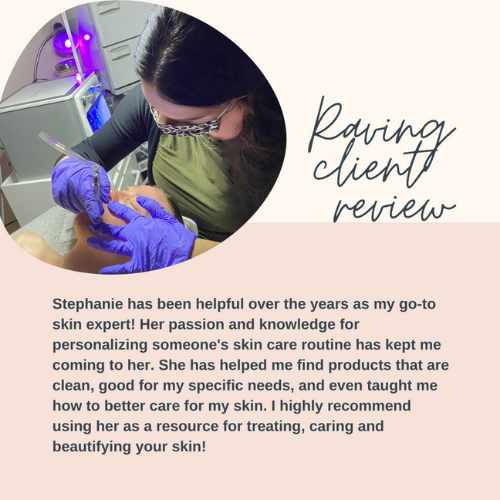 Here's why she became an esthetician:
"I struggled with acne in middle school, high school, and beyond. I tried a lot of different oral and topical medications and nothing seemed to work. It wasn't until I used organic skin care products, received regular skin care treatments, and led a healthier lifestyle I started noticing a big improvement. Helping other people in my situation sparked my interest in becoming an esthetician. I care not only about helping people feel confident but also about making sure what they put on their skin is good for their overall health. I want you to leave feeling rejuvenated and to love the skin you are in!"