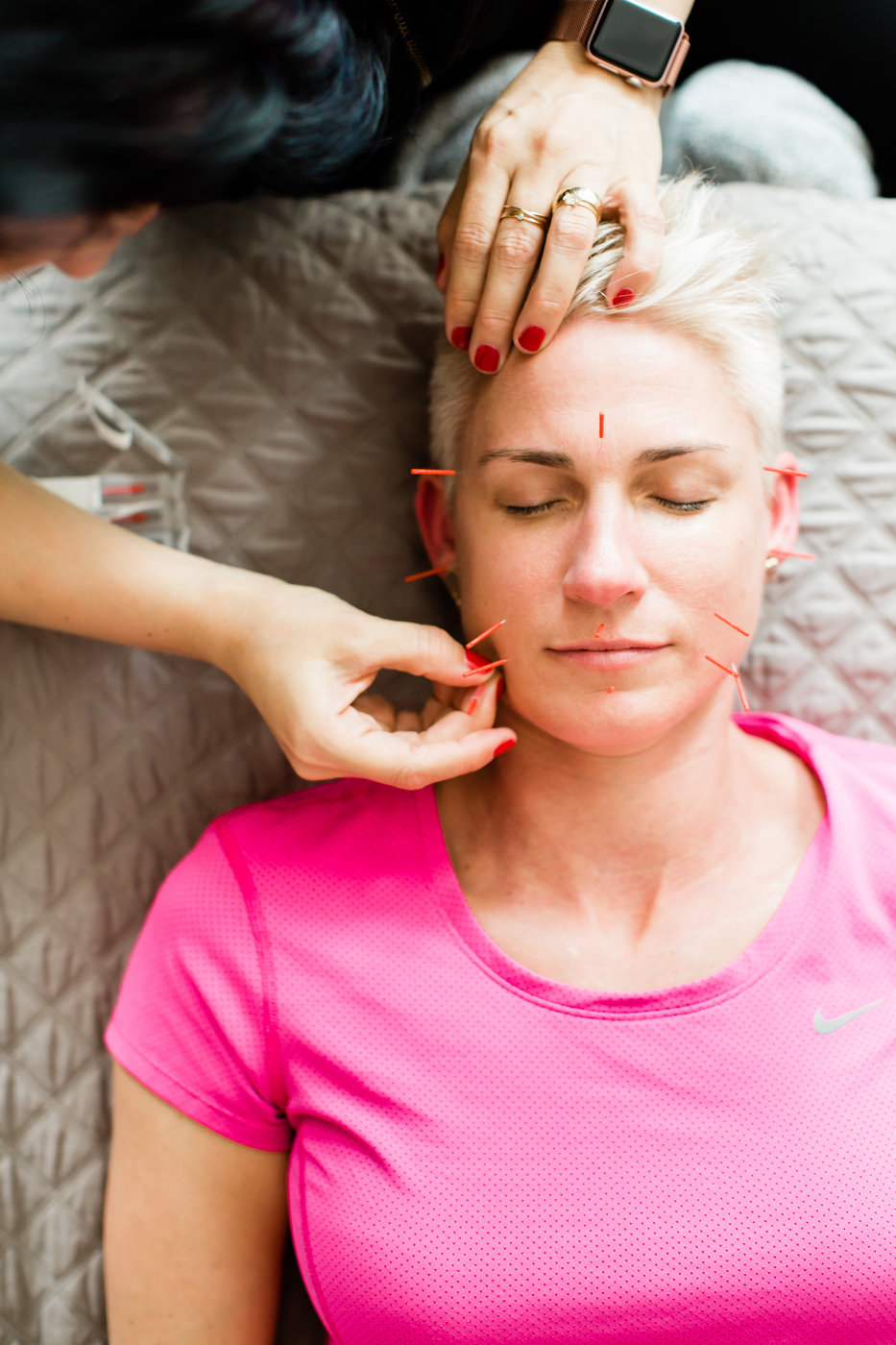 The beauty industry is booming more than ever! In 2018, Americans spent a whopping $16 billion cosmetic and plastic surgery. If you want to look younger, you have to consider multiple factors such as: cost, time commitment and/or downtime, side effects and/or safety and results. And yes, some of these procedures may increase your self-esteem or your boost self-image, but do they really get to the root of your discontent? Do they help you transform emotionally or spiritually to experience self-love or self-acceptance?
There is a service that can not only improve your skin, but can also improve your spiritual well-being. That service, my friends, is cosmetic acupuncture, also known as facial rejuvenation!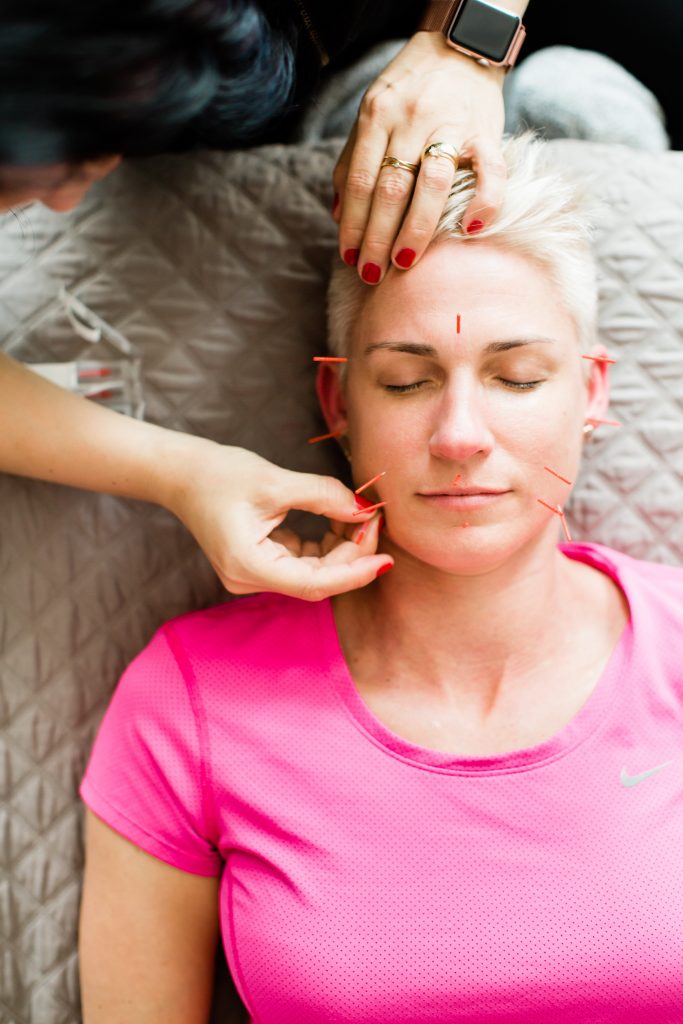 This procedure stems from a medicine that is 4,000 years old, rooted in Traditional Chinese Medicine (TCM). It can provide a safe, effective, natural and surgical-free approach to reduce the signs of aging. It can improve muscle tone of the face and neck while also addressing underlying imbalances that may have contributed to the aging process.
What causes wrinkles?
According to TCM, wrinkles begin internally when our internal systems are depleted or our Qi is deficient. Qi is the energy that circulates throughout our body through a series of pathways that nourishes, supports and energizes every cell of our bodies. As we age, several factors can contribute to weakness of Qi – poor diet, digestion and circulation problems and emotional or environmental stressors can all impact the health and vitality of our skin.
What is cosmetic acupuncture or facial rejuvenation?
Cosmetic acupuncture or facial rejuvenation is a procedure that can tighten pores, improve muscle tone, increase collagen and elastin, improve circulation and reduce the signs of aging while also helping you to feel more relaxed, energetic, radiant and healthy. These treatments can be combined with topicals, internal supplements or herbs, massage techniques and technology to maximize results.
How often should I book?
This procedure is virtually painless, with a slight chance of bruising. Here is a schedule for best results:
For ages 28-35, schedule 1x a week, for 10 sessions minimum
For ages 35-49, schedule 2x a week, for 15 sessions minimum
For ages 49+, schedule 2-3x a week, for 20 sessions minimum
If you have had cosmetic procedures, refrain from scheduling a facial acupuncture session for 12 weeks minimum.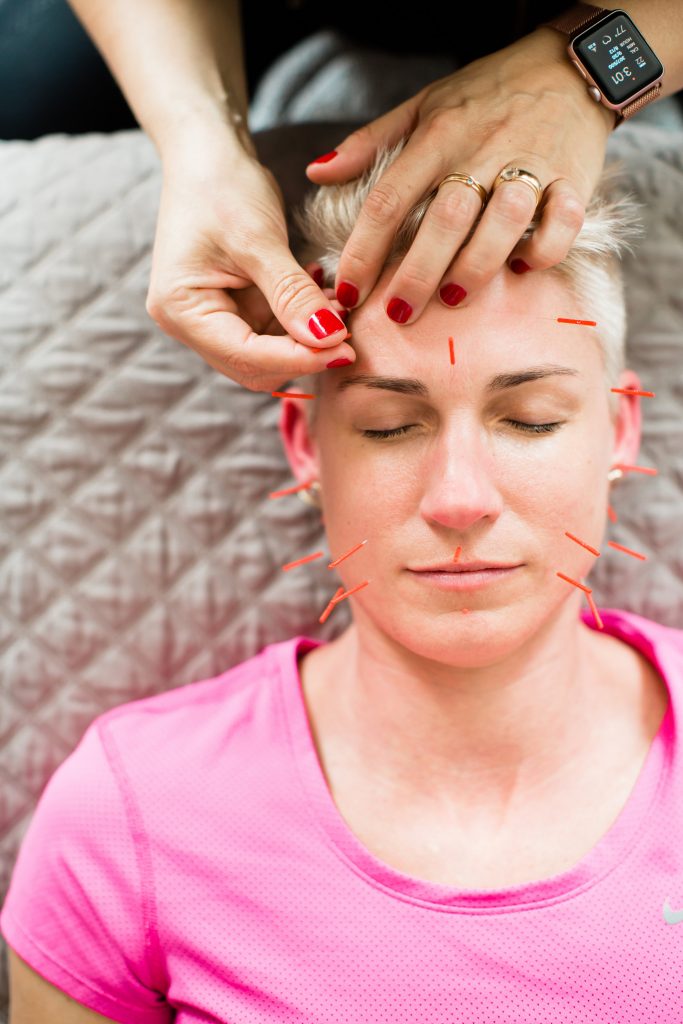 Most recently, Gwyneth Paltrow of GOOP Lab highlighted a brief segment on it. Gwyneth Paltrow has been known to get cosmetic acupuncture herself – heck, Ashley Graham is doing it and even Norma Kamali, the famous American fashion designer has been getting treatments for the past 10 years! GP's show compared other cosmetic services and the segment on cosmetic acupuncture was very short, so I want to raise an awareness that just like there are many styles of yoga and massage therapy, there are also different needling styles and treatment strategies.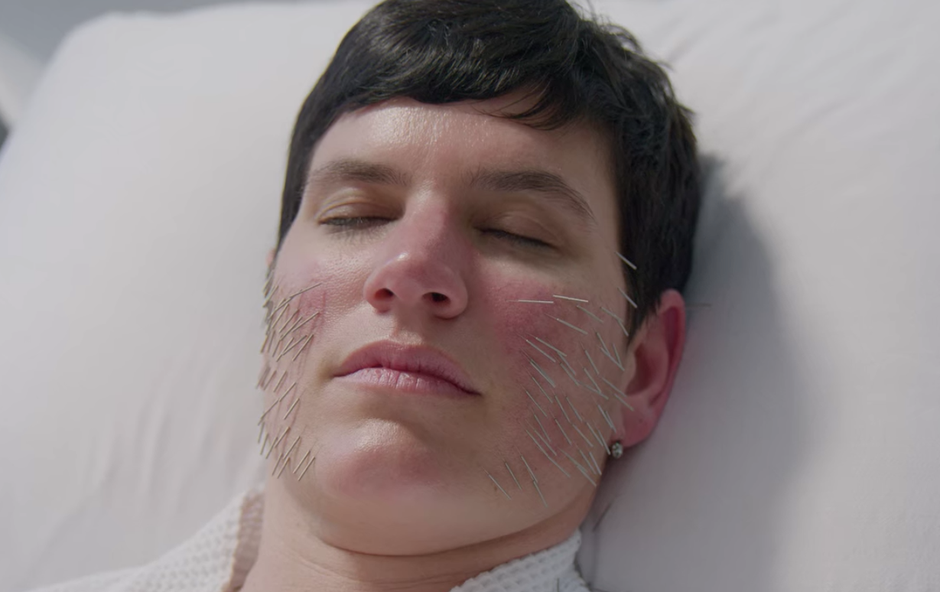 As a conscious cosmetic acupuncturist, I will NOT insert 100 needles into your face, but I will educate you on an organic skincare routine, nutrition and herbal support as well as frequency of visits that is customized for your lifestyle and optimal results for your best countenance. We may even explore the root of your wrinkle 😉
Stay tuned for more! Share this post with someone you know would enjoy cosmetic acupuncture.