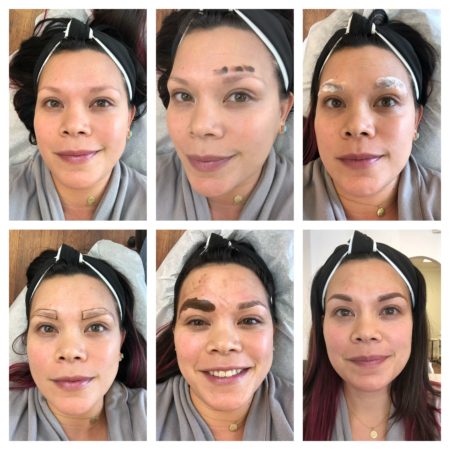 My goal this year is to assert more focus and confidence and to be a better leader.  I believe that we can be more intentional with our goals through everything we do, including applying makeup to our faces.  As an acupuncturist, one of my specialties is Chinese Face Reading.  The Chinese believe the face is a map and each feature can reveal patterns through the years of our lives. Chinese Face Reading allows us to truly feel seen as to who we are and where we are going.  In Chinese Medicine, the brows correspond to the element Wood.  I've always been a planner and am an ambitious forward-thinker, so now is the time for me to move forward and upward, like the nature of Wood.  Enter:  MICROBLADING.
Insights on Chinese Face Reading
I was so excited to get my eyebrows micro-bladed!  As you can see in my before photo, my eyebrows are quite sparse.  In Chinese Face Reading, sparse eyebrows represent the element Yin Wood, which can indicate being extremely flexible and accommodating, sometimes to a fault.  On the flipside, it can also represent a tendency to waiver or second-guess myself in many situations.  It can result in feeling incredibly insecure.  
I can attest to experiencing this battle within of being such a proactive planner, yet questioning myself constantly.  As I mentioned previously, my goal this year is to assert more confidence, so I wanted to define the feature on my face that represents drive, ambition, leadership and confidence – the eyebrows.  
In Chinese Face Reading, it is believed the thicker the brow, the more assertive in action, growth and determination the individual.  I have always wanted a thicker brow, so I opted for a full brow with a soft arch.  The arches indicate one's ability to take action and make decisions.  The stronger the arch, the more active and decisive the person is.  I wanted a nice balance of being decisive and patient, so I chose a more natural arch for my microblading appointment.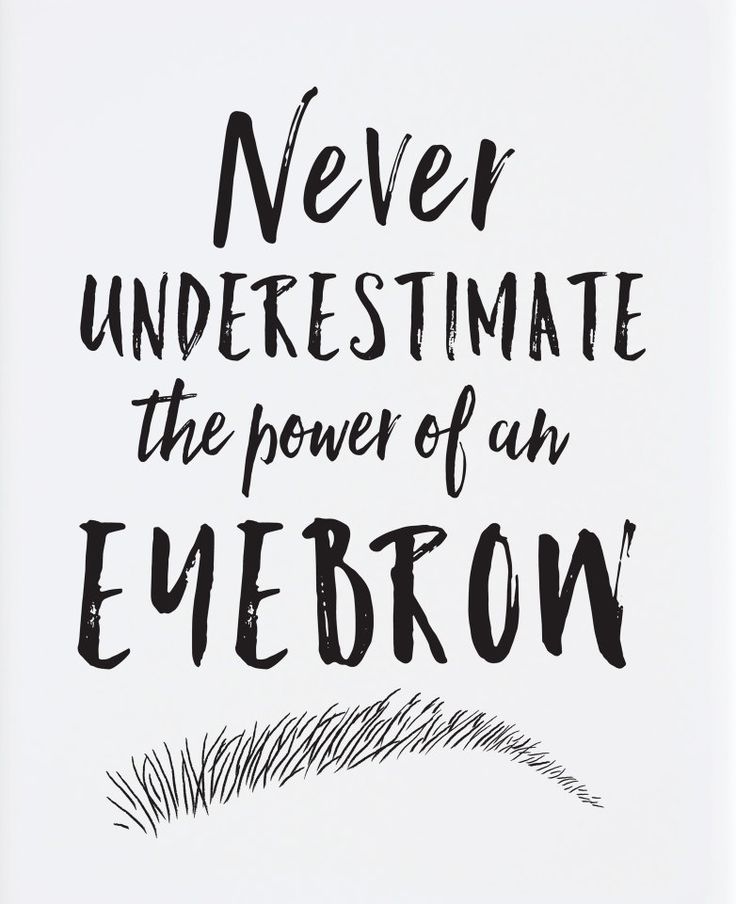 A word about Wood
As mentioned, the eyebrows represent the Wood element on the face.  We all contain the 5 different elements (Water, Wood, Fire, Earth, Metal) in varying degrees.  We also can vary our expression of each element either in a state of excess, deficiency or balance.  When Wood is deficient, we can feel lethargic, depressed, easily overwhelmed, anxious, nervous, rigid or impotent.  When Wood is in excess, we can feel angry, restless, irritable, compulsive, tense, unfulfilled and hypersensitive.
Wood types have a tendency to focus on forward and upward movement. This means Wood types are very goal driven, focused and are natural leaders.  I'm not claiming to be a Wood type; however, with this procedure I aim to invoke the qualities of balanced Wood (passionate, driven, confident, in charge) by defining and expressing how I want to be in the world through makeup application, microblading and Chinese Face reading.
Microblading 
Microblading is a form of semi-permanent makeup that can partially or fully camouflage missing eyebrow hair with the appearance of simulated brush strokes of hair, using fine deposits of cosmetic tattoo pigments, applied with a small comb-like blade.  The results can last anywhere from 1 – 3 years.  
I did my research and found a place locally that had rave reviews.  Each of the artists had before and after pictures posted on their Instagram accounts, so I was able to find an artist I liked.  I reserved my appointment online, filled out the paperwork and saved photos of the shape of brows that I liked.
We started with a before picture.  The artist then color matched me with a combination of the light and dark colors options.  She then applied numbing cream and allowed me to rest for 20 minutes.  She mapped my brow and then micro-bladed my brow with 2 passes, reapplying numbing cream in between passes.  I wanted a combination of the strokes and the powder fill, so she applied the fill as well.  Finally, she removed the excess and explained the healing process (see meme below).  
I walked out of the studio a new confident woman!  She kindly reminded me to drive safely home and not to stare at them in my rearview mirror, as she stated many women are guilty of doing.  I am extremely satisfied with the process.  There was mild discomfort but it was not painful, and I am taking care not to itch my brows or get them wet while they are healing.  I scheduled a follow up appointment for 8 weeks and will definitely share the results!
Stay tuned to hear more on adventures in makeup and Chinese Face Reading…
Here's more info about Wood:
Envision | Focus | Hustle | Grow | Expand
Like a sprout bursting forth with innate power through the soil to reach for the sun, Wood is the element of growth and change, moving with purpose towards a destination. Wood's season, Spring, brings change, momentum and movement. In Spring all things are possible, plans are made manifest, and shifts are chosen in the direction of expansion. Wood energy embodies inspiration, and discovery and growth. To discover if Wood directs your path, click here.
Project Gorgeous is a movement for the rebel beauty to define and express beauty on her own terms.  
Like this post?  Comment below or share!
Interested in a Chinese Face Reading?  Book HERE
In the Indianapolis area?  Book an acupuncture session or facial HERE