Industry magazine Shine states that as of 2013, women collectively spend approximately $426 billion on beauty products each year. According to an article from In Style that same year, the average woman spends $15,000 on beauty products over the course of her lifetime. Despite these figures, many women pinch pennies when it comes to self-care, particularly with their skin care regimens.  Some women do not have a skin care routine at all.  Skimping on quality products may save you money now, but it will wreck havoc on your skin, face and body in the long run.
In this post, I'll start by explaining what's important about investing in a simplified skin care routine.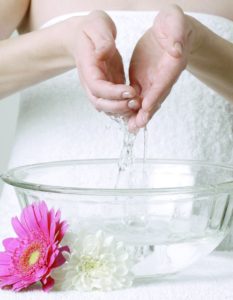 Your face tells a story of where you've been, where you are and where you are headed.  Through many of our experiences, we emote and express our deepest feelings, which shows up as markings like lines or wrinkles on our faces.  This isn't a post about reading the face, although stay tuned for future posts on this topic; however, I want to share that because the face changes so quickly through emotion, it is the most dynamic part of our bodies.  It is how we connect with others.  Think of your face as your business card, dating profile, past, present, future and the extension of your heart and soul!
Tweet: Your face tells the story of your heart and soul. Put your best face forward by investing in a healthy skin care regimen.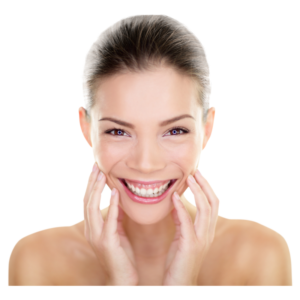 Your heart and soul deserve the best. When you invest in your skin care regimen, it is an act of ultimate self-care that not only benefits the face, but also nourishes your soul. I recommend that you book a facial with a professional to guide you on making the best choices for your skin care regimen based on your skin type, needs and preferences. For now, here's a quick run-down on product categories in order of routine:
Cleansers remove excess dirt from the skin.
Toniques condition the skin. I recommend a tonique vs. a toner. Toniques do not contain alcohol whereas a toner does. Alcohol can strip the skin.
Exfoliants remove dead skin cells, dirt, grime, etc.
Masques prevent & correct your skin ailments superficially. Masques are often removed.
Serums prevent & correct your skin ailments at the deeper layers of the skin. Serums are often left on and are the investment to treat your skin.
Moisturizers maintain the status of the skin and seal in hydration.
SPF products protect the skin.
Lip & eye products are specifically formulated to target the different structures of the tissue in those areas.
Now that we've learned what's important about each step in a skin care regimen, let's discover the six things you don't want to find in your products!
Just like you learn to read food labels, You will learn to be a stellar label reader of your skin care products and how to identify the 6 ingredients you do not want to put on your skin, face and body.
#1) WATER — if water is your first ingredient on the label, that product is 40-60% water! Just like a food label, ingredients are listed in order of highest amount.  So many products sold over the counter have water or "aqua" as the first ingredient.  Invest in a product that does not have water as the main ingredient s0 you will benefit more from the active ingredients in the bottle or jar.  Below is a picture of a popular brand's cleanser that is sold over the counter.  As you can see, water is the first ingredient: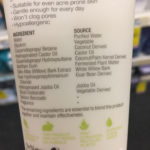 #2) SODIUM LAURYL SULFATE — or anything else that ends with sulfate, like the product listed below. Yes, we all like foaming products, but this is a car engine degreaser that can cause cell mutation leading to cancer. Choose products that use coconut derivatives or other foaming agents that are not harmful.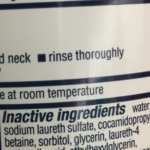 #3) PARABENS — These ingredients are meant to extend the shelf-life of a product; however, they are chemical preservatives that mimic the good estrogen in our bodies, and cause bad side effects (found in most breast cancer tumors) like the product listed below: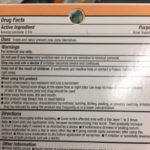 #4) PROPYLENE GLYCOL — This ingredient is often used as a humectant to hydrate the skin and is one of the main ingredients in anti-freeze. This has a long list of terrible side effects.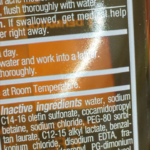 #5) COLOR AND FRAGRANCE —These words hide cancer causing ingredients.  Do you like the color of this product found in pharmacy stores across the nation-wide?  See above on the dyes and propylene glycol listed in this over the counter product.
#6) MINERAL OILS & PETROLEUM—These ingredients occlude the skin from performing it's natural functions (i.e. sweating, detoxing, absorbing nourishment, etc).  These ingredients are often found in lip balms, etc.
So now that you know what products are important to use for your skin care regimen to put your best face forward and the six ingredients you do not want to put on your skin, I invite you to read your labels on your products. I also invite you to upgrade your skin routine by booking a service with me! If you are not local, I recommend finding a professional that is authorized to sell Eminence Organics.  In my professional opinion, Eminence Organics, offers top of the line quality products.  You can find a local authorized reseller here.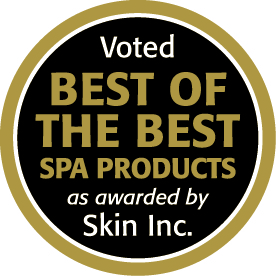 Like this post?  Comment below or share!
Interested in a Chinese Face Reading?  Book HERE
In the Indianapolis area?  Book an acupuncture session or facial HERE