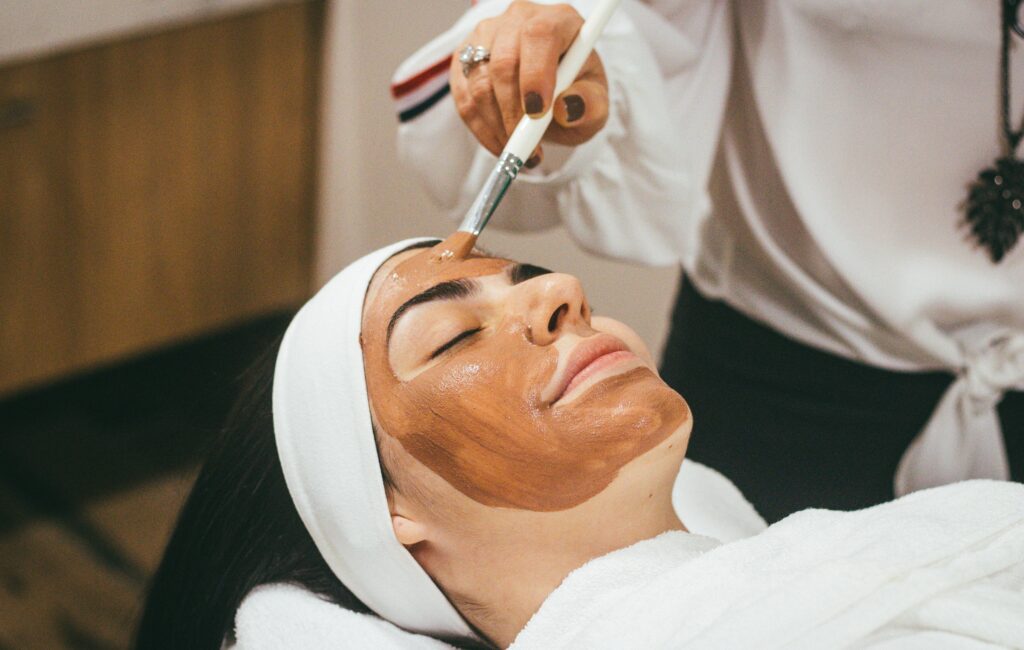 I've been working on client's skin since 2008 and have pursued continuing education in the realm of technology, products and professional services.  In all of the years that I have performed facials, I have seen the best results when clients use 5 specific ingredients consistently, no matter what their skin type or condition is.  Today in this blog post, I am going to share with you what those top 5 ingredients are and what products have the cleanest, cruelty-free, responsibly sourced organic versions of them.  Let's dive in!
Hyaluronic acid
The first ingredient I believe every skin type needs is hyaluronic acid.  Hyaluronic acid (HA) is a molecule that provides so many benefits to our skin – it is a humectant that traps water in the dermis to help lubricate our skin.  When applied topically, that same trapping effect occurs on the surface to keep the skin elastic and flexible.  HA retains moisture and can hold up to 1000 times its weight in water – like a sponge absorbing mega amounts of hydration.  When we are dehydrated, it can express as fine lines and wrinkles.  HA can reduce the signs of aging by plumping the appearance of our skin, thereby reducing fine lines and wrinkles.  It helps other anti-oxidants works well in the skin and also has anti-glycation properties.  It also speeds wound healing, so it is a great topical ingredient to help skin heal after a peel.  Even oily skin types will benefit from HA because when your skin is dehydrated, your brain releases a signal to produce oil as a way to correct dehydration in the skin.  This can lead to a cascade of breakouts, overproduction of oil and congested skin.  When your skin is properly hydrated, oil production is controlled and balanced.  
My favorite product that contains a plant-based source of HA (from marshmallow root) is the Strawberry Rhubarb Hyaluronic Serum.  I love the texture, smell and feel on my skin when I apply this product.  I literally can see a client's fine lines and wrinkles soften when I apply this to their faces.  I recommend using this serum before applying your moisturizer at least once a day.  You will love the way your skin just drinks this up!  You can order it here:

Vitamin C
The second ingredient I believe every skin type needs is a Vitamin C. Vitamin C helps protect the skin from free radical damage.  It helps with boosting collagen, calming the skin, and strengthening the capillaries. My favorite Vitamin C serum is the Citrus & Kale Vitamin C serum from Eminence Organics.  This serum is a non-negotiable for me and I highly recommend that clients use it especially if they are getting dermaplaning because derma planing is great for exfoliation and it also leaves your skin surface vulnerable to environmental pollutants and irritants, so a serum that is rich in antioxidants is important to protect and maintain the health of your skin.  I recommend using this serum before applying your moisturizer twice a day. You will love the way your skin looks and feels!  You can order it here:

Retinol
The next ingredient I believe every skin type benefits from is a retinol. Retinols help with cellular turnover for aging.  Conventional retinols can be damaging to the skin by thinning the skin, creating photosensitivity and flaking, so I prefer an alternative version from Eminence Organics that uses chicory root and tara tree as a complex to stimulate collagen and elastin.  You won't experience flaking or photosensitivity or sloughing of dead skin cells like you would with a conventional retinol; but you will experience firming and improvements in elasticity.  I recommend using the Coconut Age Corrective Moisturizer from Eminence Organics at least once a day.  You will love the way your skin tightens up!  You can order it here: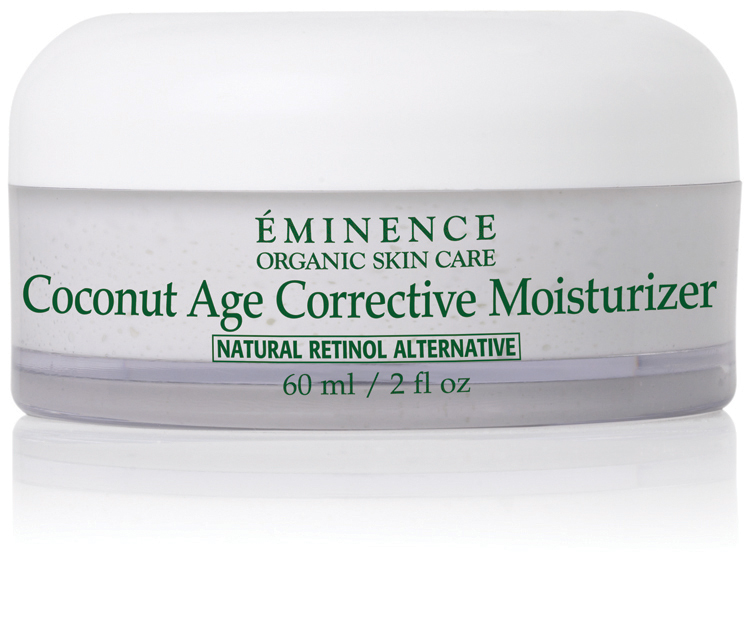 Peptides
The next ingredient I encourage all my clients to use are peptides.  Peptides strengthen the skin because they support what I like to think of as the "scaffolding" in the dermal layer, which is comprised of collagen, elastin, hyaluronic acid and more.  As we age, this scaffolding starts to lose its structure and tissue density becomes compromised.  Peptides are short chains of amino acids that occur naturally in the skin and are the building blocks of proteins.  They strengthen the skin and improve elasticity.  I recommend using the Marine Flower Peptide Serum morning and night to provide peptide support to your skin.  You will love the way your skin feels smooth, firm and hydrated upon application!  You can order it here:

SPF
Finally, I believe that everyone needs to use a sun protection factor to protect from sun damage, no matter what season or environment you are living in.  
SPF protect the skin from sun damage, inflammation and discoloration.  My favorite version from Eminence Organics is the Lilikoi Daily Defense Moisturizer SPF 40, which also protects the skin from blue light radiation exposure that we get from our screens.  Here is a quick 30 second video on why sun screen is important even during the winter season.  You can purchase the Lilikoi SPF here: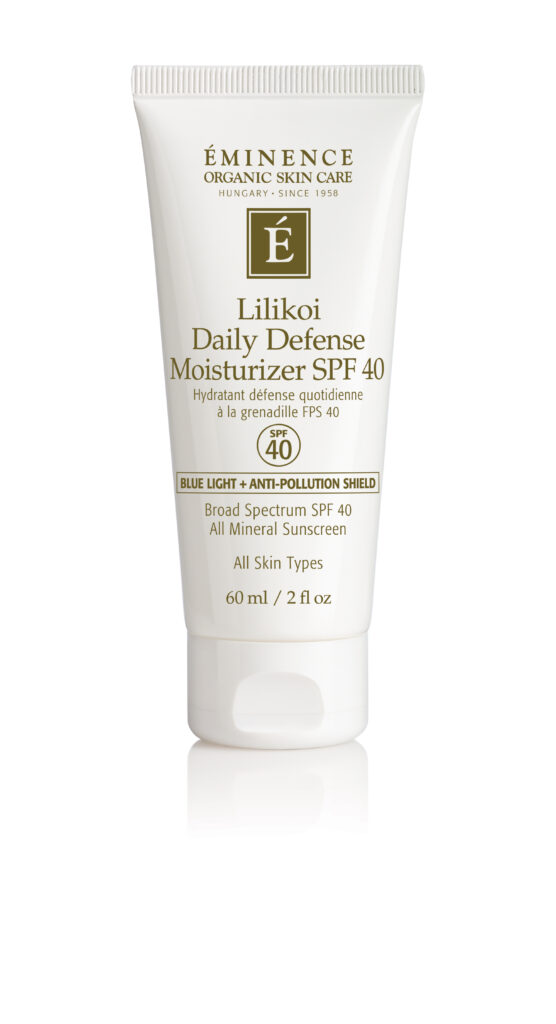 And that, my friends, sums up the 5 top ingredients I recommend to get glowing skin! Leave a comment below or tag @projectgorgeousindy in your skincare adventures, we'd love to bear witness to your glow!